M
y new
favorite blog
is forcing me to learn French. If it wasnt for my obsession with everything French and the simple fact that I love cheese this would be no big deal, but taking that into consideration I am struggling.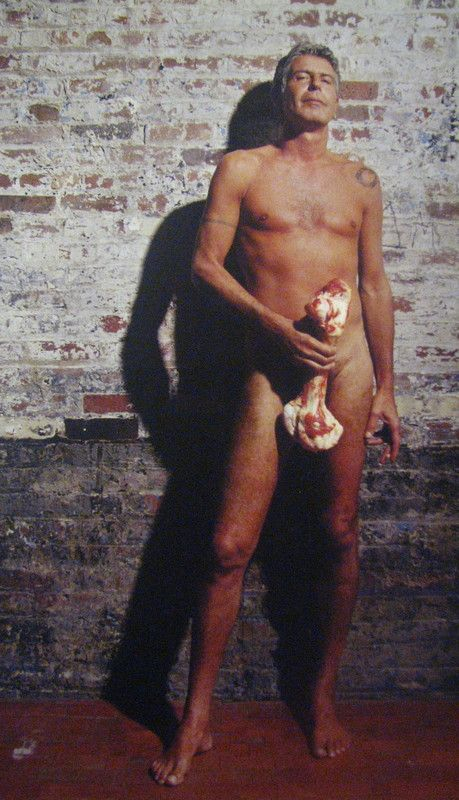 Before there was Anthony Bourdain.
There was Guy Bourdin,(December 2, 1928 in Paris – March 29, 1991) a great photographer, who was French. I loved his photography and would often copy his ideas and style for college art projects. Check out his
web site
and see for yourself how good he was.
Whats my point? No point. Its Friday and its freezing and I am tired of soup. I thought about talking about all the different things that make foods yellow, like turmeric and annatto and saffron since yellow is such a happy warm color but I dont have it in me. Speaking of saffron I have some
New Mexico saffron
that is inexpensive and does all the things that saffron does, which isnt much besides makes things yellow.
Turmeric has more flavor and its a rhizome, isnt that fun to say- rhizome.
Ginger is a rhizome, wouldnt you like to be a rhizome too?
Annatto
is is used a lot in caribbean cooking and it is also a
dye,
more commonly called achiote in spanish speaking areas and it is another flavorless 'yellowmaker.'
Where am I going with this? Nowhere. I think this is going to be a seafood weekend. We ordered all kinds of beef from a
meat place
offering a super deal, we will be getting next week, along with 25 high grade vanilla beans from a
vanilla bean place
and some assorted products from
mexgrocer
. Ordering is so easy anymore, isnt it? While I completely enjoy the act of food shopping I also like the convenience of online ordering for things I can count on, what about you?